Increase Conversion: Ecommerce Website Design Services
At Designers Stack, our comprehensive ecommerce web design service helps businesses to generate maximum sales and return on investments.
Let's Talk
Let's Get Started
Get 40% off on your first order today!
Why are we considered the best among Ecommerce web design companies in USA
An ecommerce website is a robust platform to present your products to customers. It should be attractive and elegant, which provides a solid foundation for success. As a top leading ecommerce website designing company in US, Designers Stack, strives to offer the perfect eCommerce solutions. We have decades long experience, serving industries for more than 15 years, with our experience and expertise, we serve you with top ecommerce web design solutions with smooth user journeys that help you beat your competitors and increase sales. Our expert designers understand the limitations and know how to design with perfect product placement and clear representation. With a huge, trusted clientele, we have developed a family of 500+ customers, which helped their business to take to another level.
Testimonials
Discover How Our Ecommerce Web Designers Have Helped Other Businesses Succeed
""I have worked with Designers Stack on two separate occasions and both times they have made a big impact on the work our team was able to accomplish! He consistently delivers high-quality work that aligns with each brand seamlessly. He takes feedback very well and delivers each project on time."

Tracy Turner

Sr. Marketing Design Manager
"Shaks and their team are absolutely incredible! They have delivered countless projects for us with remarkable speed and top-notch quality. We couldn't be more impressed with their work. Highly recommend!"

Alejandro Chouza Sarquis

Co-founder & COO
"I found Designers Stack in 2010, I needed a specific logo created that I had in mind for a unique idea, Designers Stack made it happen and now we use them for all our logos with the same great results."

Tamer Abdel

Chief Technology and Product Officer
"Designers Stack is world-class. I highly recommend working with the Designers Stack across web design & development, UI/UX design, and branding. They have a fantastic work ethic and are a pleasure to work with!"

Ian Brodie

CEO
"The DesignersStack team figured out how to turn my personality into a branded website. I was extremely impressed with the outcome."

Dustin Howes

Founder
"Masters of their work and hard working. Great leadership and an amazing team you can count on to get the projects done and meet deadlines."

Zohaib Momin

Chief Operating Officer
"Designers Stack is the best team of designers and developers I've ever worked with hands down! There are a lot of great designers but not a lot of great communicators and people who can take your vision and bring it to life. .. that's exactly why I always recommend Designers Stack for whoever needs beautiful and high converting landing pages for their business. We wouldn't work with anyone else!"

David Murumbi

Founder
"We contacted Designers Stack to enhance our website aesthetics and design attractive yet easy-to-go interfaces, I must say they did a fabulous job, and going a step ahead they also designed website elements that enhanced our websites overall look"

Adam Horsman

Co-Founder
"We have using Designers Stack services in branding, UX/UI n other areas. They have done extremely good job and our clients are very happy."

Naumeena Sohail

Co-Founder

"Working with DesignersStack has been an absolute delight. Their team is highly professional, and the end product they delivered was nothing short of outstanding!"

Trevor Hatfield

Partner | B2B SaaS Investor
Innovative Paths to Ecommerce
Experience the power of innovation with our Ecommerce Website Design Services. Our cutting-edge designs create immersive and delightful shopping experiences, empowering your online business for growth and success.
Let's Get Started
User-Centric Experience
We prioritize seamless navigation and intuitive interfaces, ensuring a delightful shopping experience for customers, leading to increased conversions.
Visually Engaging Product Showcases
Our designs showcase products in a visually appealing and enticing manner, driving interest and encouraging purchases.
Mobile-Optimized Design
We create ecommerce websites that are fully optimized for mobile devices, capturing the growing number of mobile shoppers.
Conversion-Driven Call-to-Actions
Strategically placed call-to-action buttons prompt users to take desired actions, driving higher sales and revenue.
Personalization and Customization
We integrate personalized features, such as tailored product recommendations and user accounts, to enhance customer engagement and loyalty.
High-Performance Optimization
Our designs are optimized for speed and performance, minimizing load times and providing a smooth online shopping experience.
Tools and technologies used for exceptional Ecommerce website design services.
As a professional ecommerce website design agency, we consider the latest tools and technologies to meet each project's specific needs.


Unlocking the Potential of Imagination
Have a look at what our ecommerce website designers can do for your business growth.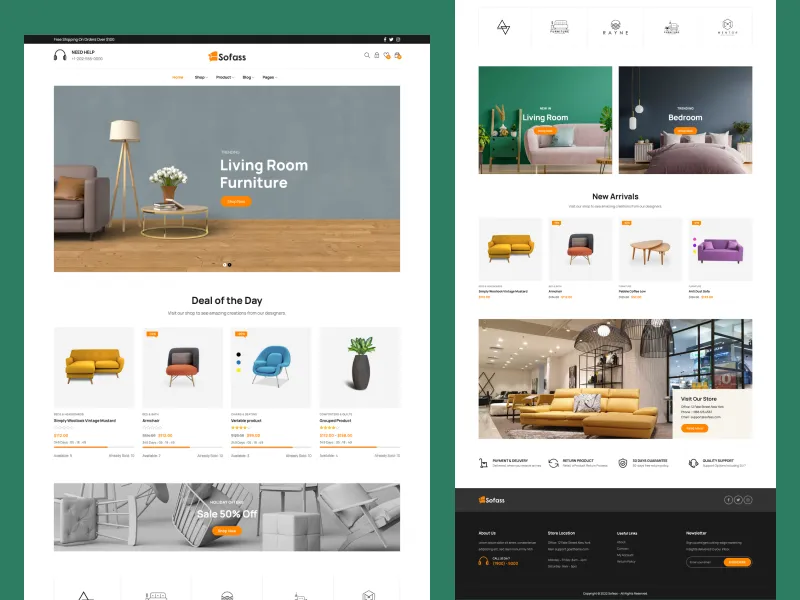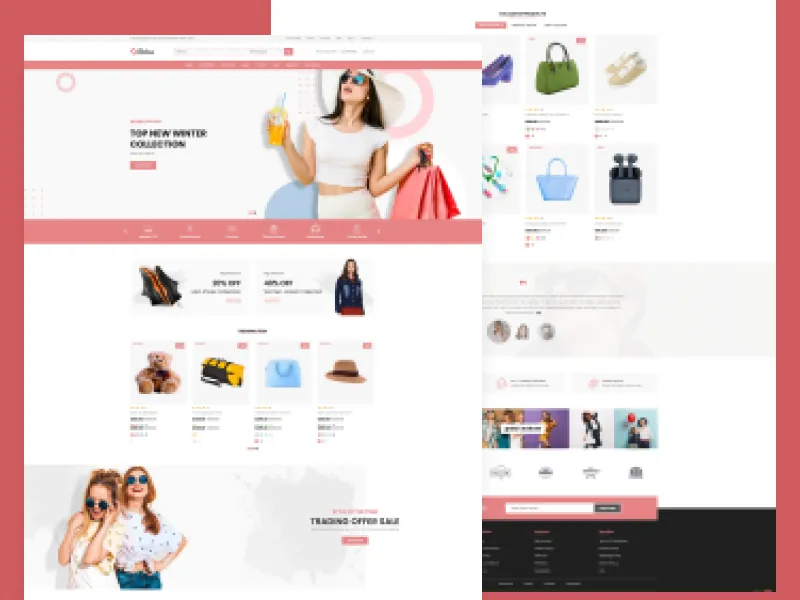 How to Accelerate your Business with our Ecommerce Website Design Agency
Are you looking to hire an ecommerce website designer? As an industry-leading web design company, we have passionate ecommerce web designers with relevant experience and expertise in designing eCommerce websites that help businesses to attract more customers and increase sales and ROI.
Let's Talk
Let's Get Started
Everything you need to know: FAQs
Curious about our e-commerce web design service? We've got answers! Check out our frequently asked questions below for information on our process, pricing, and more
At Designers Stack, the best ecommerce website design company, we believe that every business has different needs and requirements. So before designing, we understand the business objective and needs and create complete, custom, unique designs for your business that helps you to reflect your brand's personality and enhances your business.
As a responsive ecommerce website design service agency, we have skilled professional UI/UX designers to deliver designs that are compatible with all devices. With time mobile web sales are multiplying, and it is now more essential than ever to have a mobile-optimized ecommerce site. We use the latest technologies to design user-friendly websites that fit on all screens.
As one of the leading ecommerce website designing companies, we offer ecommerce website design costs according to your business needs. The cost depends on the complexity of the design, custom functionality, programming needs, and more. We offer different plans and packages for your convenience, so you can choose anyone according to your business requirements and needs.