Increase Conversion: Ecommerce Website Design Services
At Designers Stack, our comprehensive ecommerce web design service helps businesses to generate maximum sales and return on investments.
Contact Sales
Hire Now
Get 40% off on your first order today!
Why are we considered the best among web design companies in USA
An ecommerce website is a robust platform to present your products to customers. It should be attractive and elegant, which provides a solid foundation for success. As a top leading ecommerce website designing company in US, Designers Stack, strives to offer the perfect eCommerce solutions. We have been serving industries for more than 15 years, and with our experience and expertise, we serve you with top ecommerce web design solutions with smooth user journeys that help you beat your competitors and increase sales. Our expert designers understand the limitations and know how to design with perfect product placement and clear representation. With a huge, trusted clientele, we have developed a family of 500+ customers, which helped their business to take to another level.
Our Ecommerce Website Designers through Our Clients' Eyes
"The sky was cloudless and of a deep dark blue spectacle before us was indeed sublime was cloudless."

Kari Granleese

Facebook
For one monthly fee, you get…
Far far away, behind the word mountains, far from the countries Vokalia and Consonantia, there live the blind texts. A small river named Duden flows by their place and supplies it with the necessary regelialia
Let's Get Started
 Design Stack platform
Our platform makes creating design briefs, managing revisions and working with your designer simple and efficient.
Everything you need to create stunning, unlimited graphic design work is managed from one simple dashboard that's easy to navigate and works seamlessly on mobile too.
Unlimited requests
With Design Stack, you don't need to worry about surprise bills or holding back on sending requests to your designer.
All of our plans include unlimited requests. You can submit 100 and keep going if you need to.
Unlimited revisions
No one wants to worry about increasing costs if you need to make revisions to your work.
With Design Stack, our pricing doesn't change, regardless of how many revisions you need to make to your design work.
Experienced US based designers
Design Stack offers professional graphic designers ready when you need them. Our design team are all based in the US and our head office in central Manchester.
No more faffing around with interviews and unreliable freelancers. We've already taken care of finding the best designers to work with.
US based customer support team
Our US-based designers and support team are there to help you every step of the way with creating design requests and more.
We're powered by real people. Exceptional customer experience and creative education is our number one priority.
Fully scalable design service
Design Stack is a pay as you grow model, which allows you to add more designers to your team when you need them.
It's easy to scale up during busy periods and then scale back when things calm down.
Tools and technologies used to bring the best outcomes.
As a professional ecommerce website design agency, we consider the latest tools and technologies to meet each project's specific needs.


Unlocking the Potential of Imagination
Have a look at what our ecommerce website designers can do for your business growth.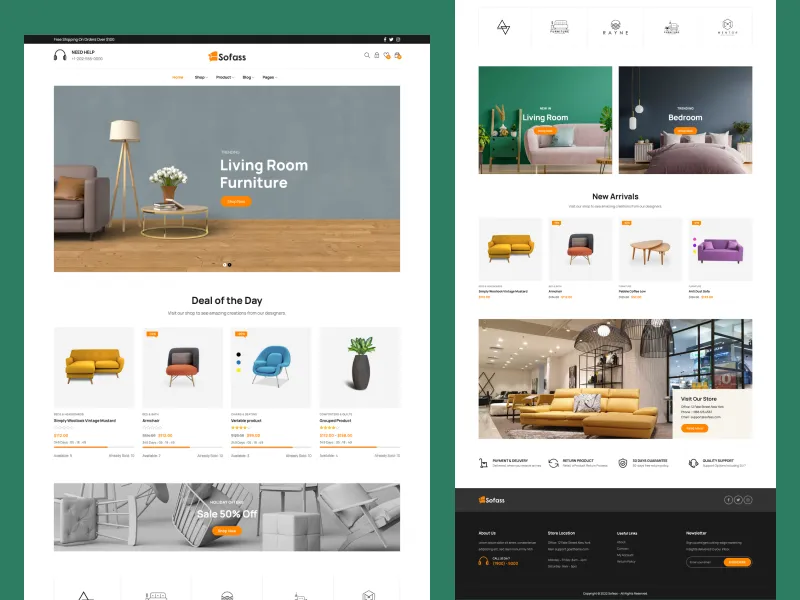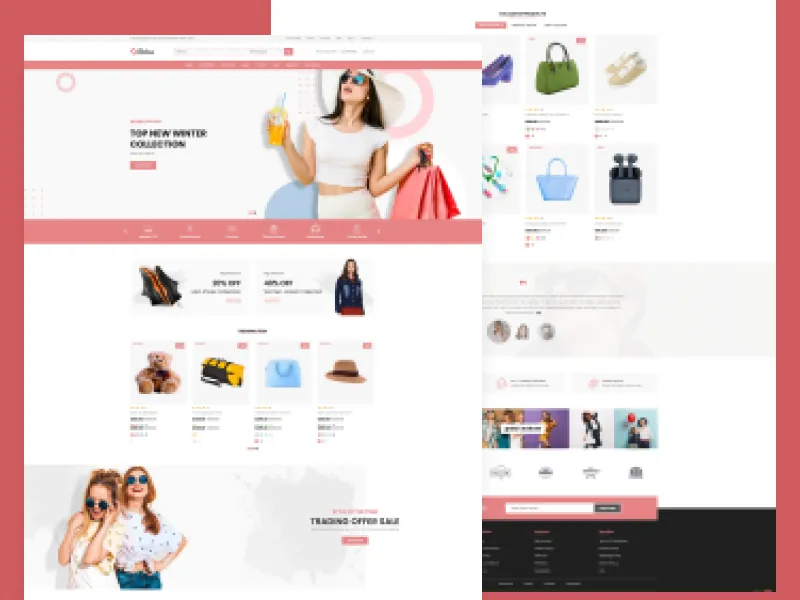 How to Accelerate your Business with our Ecommerce Website Design Agency
Are you looking to hire an ecommerce web designer? As an industry-leading web design company, we have passionate web designers with relevant experience and expertise in designing eCommerce websites that help businesses to attract more customers and increase sales and ROI.
Hire A Designer
Contact Us
Everything you need to know: FAQs
Curious about our e-commerce web design service? We've got answers! Check out our frequently asked questions below for information on our process, pricing, and more
At Designers Stack, the best ecommerce website design company, we believe that every business has different needs and requirements. So before designing, we understand the business objective and needs and create complete, custom, unique designs for your business that helps you to reflect your brand's personality and enhances your business.
Making a good first impression is something you can never do again. Yes, your logo creates the initial perception that customers have about your company.
As a responsive web design agency, we have skilled professional UI/UX designers to deliver designs that are compatible with all devices. With time mobile web sales are multiplying, and it is now more essential than ever to have a mobile-optimized ecommerce site. We use the latest technologies to design user-friendly websites that fit on all screens.
We are an affordable web design company that offers ecommerce website design costs according to your business needs. The cost depends on the complexity of the design, custom functionality, programming needs, and more. We offer different plans and packages for your convenience, so you can choose anyone according to your business requirements and needs.
Still need help?
Contact us or chat live with a DesignersStack sales representative.