Growth-Driven HubSpot Website Design Services
Improve your customers' user experience with an industry-leading HubSpot web design company that takes your business to another level.
Let's Talk
Let's Get Started
Get 40% off on your first order today!
Secret behind our success
An expert web designing company knows how to boost your sales and increase conversion. Designers Stack is a trusted HubSpot web-designing company in US that has been working for over 15+ years. Let us take you to a new world of innovative and attractive designs. We are deeply committed to every task we undertake, providing high-performing services to B2B and B2C HubSpot web designs that help you accelerate your business. We ensure you get the most qualified leads so that your business prospers.
Effective user-interface
Custom designs
UX/UI HubSpot website design professionals
Award-winning designs
Testimonials
Client Stories: How Our HubSpot Website Designers Deliver Excellence
""I have worked with Designers Stack on two separate occasions and both times they have made a big impact on the work our team was able to accomplish! He consistently delivers high-quality work that aligns with each brand seamlessly. He takes feedback very well and delivers each project on time."

Tracy Turner

Sr. Marketing Design Manager
"Shaks and their team are absolutely incredible! They have delivered countless projects for us with remarkable speed and top-notch quality. We couldn't be more impressed with their work. Highly recommend!"

Alejandro Chouza Sarquis

Co-founder & COO
"I found Designers Stack in 2010, I needed a specific logo created that I had in mind for a unique idea, Designers Stack made it happen and now we use them for all our logos with the same great results."

Tamer Abdel

Chief Technology and Product Officer
"Designers Stack is world-class. I highly recommend working with the Designers Stack across web design & development, UI/UX design, and branding. They have a fantastic work ethic and are a pleasure to work with!"

Ian Brodie

CEO
"The DesignersStack team figured out how to turn my personality into a branded website. I was extremely impressed with the outcome."

Dustin Howes

Founder
"Masters of their work and hard working. Great leadership and an amazing team you can count on to get the projects done and meet deadlines."

Zohaib Momin

Chief Operating Officer
"Designers Stack is the best team of designers and developers I've ever worked with hands down! There are a lot of great designers but not a lot of great communicators and people who can take your vision and bring it to life. .. that's exactly why I always recommend Designers Stack for whoever needs beautiful and high converting landing pages for their business. We wouldn't work with anyone else!"

David Murumbi

Founder
"We contacted Designers Stack to enhance our website aesthetics and design attractive yet easy-to-go interfaces, I must say they did a fabulous job, and going a step ahead they also designed website elements that enhanced our websites overall look"

Adam Horsman

Co-Founder
"We have using Designers Stack services in branding, UX/UI n other areas. They have done extremely good job and our clients are very happy."

Naumeena Sohail

Co-Founder

"Working with DesignersStack has been an absolute delight. Their team is highly professional, and the end product they delivered was nothing short of outstanding!"

Trevor Hatfield

Partner | B2B SaaS Investor
Our Recipe for Award-Winning HubSpot Website Design Services
With our top-notch HubSpot website design services, we skillfully blend innovation and functionality to create captivating websites that leave a lasting impact on your audience and drive business growth.
Let's Get Started
Strategic Brand Storytelling
Infusing your brand's story and values into the design, creating a cohesive and compelling narrative that resonates with your target audience.
Visually Captivating Layouts
Crafting visually striking layouts that leave a lasting impression, elevating your brand's aesthetics and online presence.
User-Centric Approach
Prioritizing user experience, ensuring seamless navigation and intuitive interfaces to engage visitors and encourage conversions.
Mobile-Responsive Design
Optimizing the designs for various devices, ensuring an exceptional experience for users on smartphones and tablets.
Customization for Your Unique Identity
Tailoring each design to reflect the distinct personality of your brand, setting you apart from competitors and leaving a lasting impact.
High-Quality Multimedia Integration
Skillfully integrating multimedia elements like images, videos, and animations, enhancing the visual appeal and engagement of your website.
Tools and technologies used to bring the best outcomes.
We have proficient HubSpot website designers who are masters in designing Hubspot landing pages and websites using the latest technologies that help you grow your business and generate more revenue.



Explore the boundless possibilities of creativity with our portfolio.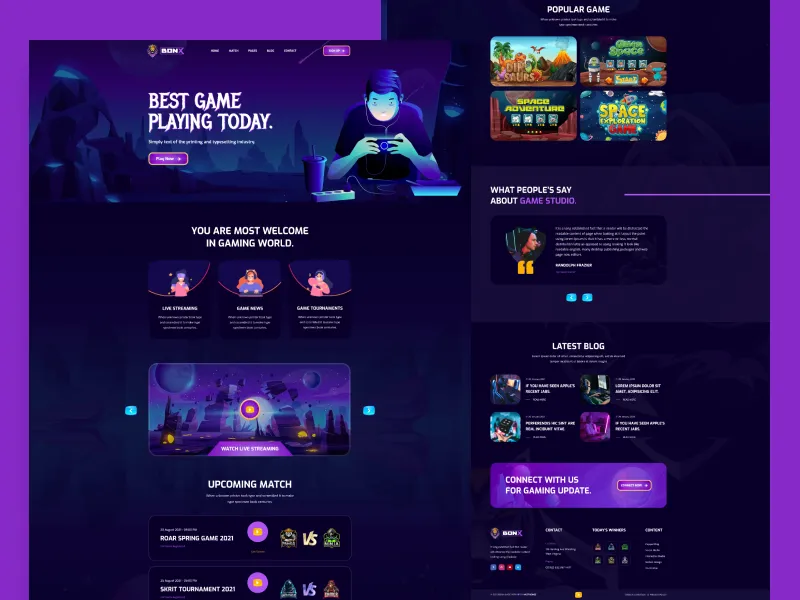 We are more than an Agency.
As a top leading Hubspot website design company, we understand the importance of web design for your company's growth. We design every site with the specific intention of increasing revenue for your business.
Let's Get Started
+1 424 248 1049
Maximizing Business Potential with Our HubSpot Landing Pages Design Solutions
We have worked for multiple industries taking their growth to new heights by improving their customer experience.
Let's Talk
Let's Get Started
A collection of frequently asked questions and their answers
Got questions about Hubspot web design? We have solutions. Learn everything you want about our top-notch Hubspot web design service in our FAQ section, including the pricing and design process.
HubSpot landing page
A HubSpot landing page differs from a site page by concentrating on only one offer with a clear CTA in order to generate leads. Landing pages often include one distinct CTA (call to action), such as a contact form, lead generating form, payment link, call button, or webinar registration, and no overall global navigation.
Website page
The skeleton of your website is made up of web pages. These typically consist of your homepage, about us, contact information, and a few pages related to your product or service. It is usually informative and may not always have a conversion goal. Additionally, site pages must also need to be optimized for SEO, including all links, keywords, and other elements.
The cost of designing a Hubspot website design services depends on different factors like the complexity of the website, which you need to consider when selecting a pricing plan. As a top graphic design service agency, we offer different packages according to the needs of your business.
DesignersStack is a leading HubSpot website designing company certified for designing websites on the HubSpot CMS. Our team has a strong tradition of creating websites that do not just grow traffic but are also secure. We have expert hubspot designers who are aware of designing a safe and secure website for your business.