Increase your ROI with our Responsive Website Redesign Services
We focus on the best strategies while redesigning your website to capture users' attention and increase your website traffic.
Let's Talk
Let's Get Started
Get 40% off on your first order today!
Why opt for our website redesign services
DesignersStack is an affordable full-service website redesign company in US, creating stunning, modern, award-winning WordPress websites, Shopify designs, and more for you to increase traffic and engage customers, which helps you increase your revenue. We provide you redesign that helps you in
Our website redesign services empowers you to project a positive brand image and elevate overall brand perception.
Enhancing user experience:
Our website redesign services empowers you to project a positive brand image and elevate overall brand perception.
We use the latest technologies to improve functionality with the latest features on your website that attract more visitors.
Improve SEO & site performance
What Does a Website Redesign Service Include?
People prefer to attract by something that is beautifully designed rather than something boring and outdated. So your website should be visually appealing and have a modern look to engage people, for which website redesign is essential. Website redesign services include:
Redefine a site's aesthetic appearance
Refresh Structure and functionality
Update the written and graphic content
Boost loading speed
High conversion rate
Meet the new technologies and standards
Update the website's purpose, vision, and values for your business.
The mastery of the best website redesigners
Trends change according to the development of technology and with time. Users are attracted more to modern and attractive websites. According to research, website redesigning should take place after 1.5 to 2.5 years to give a fresh look and be competitive. As a creative website redesign agency, we have a comprehensive approach to redesigning your website to engage more customers.
Let's Get Started
 Review & Planning
We start the process of redesigning our website with a thorough evaluation and planning stage. We'll reveal any existing website faults while examining how competitor websites match up. Planning a website redesign involves more than just aesthetics. The complete design of your website, including sections, page kinds, navigation features, and other components, will be planned.
Mockups & Designs
Now our best website redesigners will create some mockups and designs for your project and show you for approval. Once you're 100% contended with the design, we will move to the next step. While designing, our designers will concentrate on a modern design, clear navigation, and great user experience. At this point, you also have the choice to modify some changes according to your business needs.
CMS Development
After you approve the design, our development team will start developing a responsive, user-friendly, and quick-loading website using powerful CMS. You just have to relax and wait for an incredibly functional website that we are redesigning for you.
Content Update
Now it's time to update the content. Little things matter. It has a significant impact on the final result. With a modern, fresh look on your website, you also need updated content. We will help you with these changes so your site looks fresh.
Live Deployment
Once you're satisfied with the overall website redesign and functionalities, we will set your beautiful redesigned website to the final deployment live server.
Why you need website redesign
Functionality
Content and design quality
Website Traffic
Lead generation
Attractive design
SEO-Specific
Is your current website fulfilling all these needs? Your website represents your company; if you want to be set apart from your competitors, attract more customers, increase the functionality of your website, and increase lead generation, then you're in the right place. We have different approaches for every client while redesigning websites according to your business needs, ensuring you get a professional redesign website that increases conversion rates. Hire a website redesigner to demonstrate your products and services in a better way.
The pinnacle choice – Our website redesign company
Designers Stack is an award-winning website redesign company in US that has been working for 15+ years that not only focuses on your website's visuals but also improves your ROI and helps you rank higher in search results. Whether you want to enhance user experience or increase the functionality of your website, we have experienced and efficient designers to bring exceptional results.
Award-winning Agency
Responsive site
Attractive and engaging designs
Enhancement guarantee
User-friendly designs
Seo-specific and content analysis
A window into a creative world, our portfolio showcases a curated collection of our most impactful and challenging projects.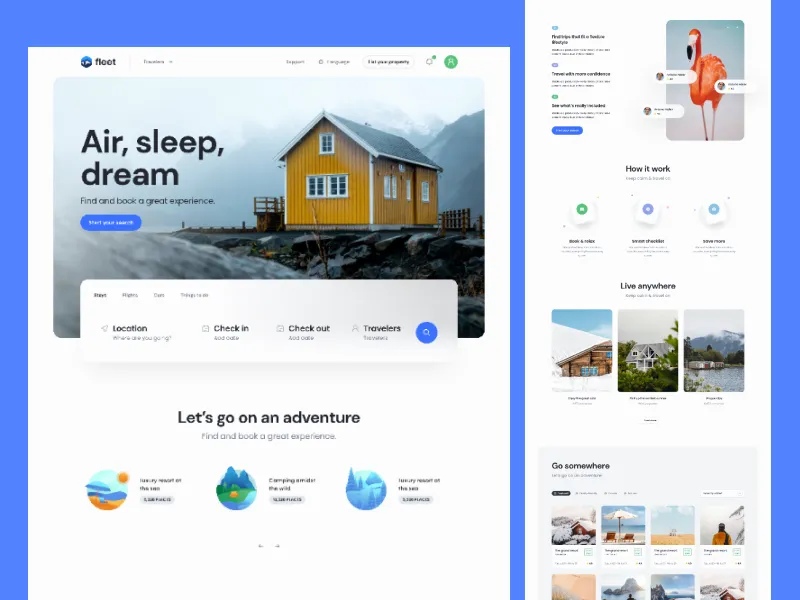 Answers to Your Questions About Our website redesign Services
Have questions concerning our website redesign service? We have solutions! We've created a list of frequently asked questions to help you understand our process, pricing, and what to expect while working with us.