Human-Centric UI/UX Design Services
Designersstack is a market-leading UI/UX design company in US that help companies by providing innovative and efficient design solutions to help their business grow and keep customers engaged.
Let's Talk
Let's Get Started
Get 40% off on your first order today!
We are Recognized as a UI/UX design agency that enables growth.
A strong user experience (UX) combined with a robust user interface (UI) is the best approach to connecting with viewers and ensuring on-site engagement. As an award-winning UI/UX design agency in US, our team excels at delivering high-quality user interface (UI) and user experience (UX) solutions for websites. We have been providing high-quality design services for the past 15 years and have relevant experience and expertise in creating innovative, optimal, and efficient design solutions that meet your business goals and improve user experience.
Let's Talk
Let's Get Started
Benefits of working with our UI/UX design company
Creative Design Solutions
Our approach to providing intuitive user experience and exceptional interface design.
From thorough research to testing the design, we have passionate, experience designers who provide unique UI/UX design services with a complete comprehensive process.
Let's Get Started
Market Research
We initiate our designing process with user-centric research. Our professional designers do the proper research to understand the client's desire. We set the foundation for content, design, information architecture, and strategy. It helps us to create a perfect user-centric design for your business.
Persona Generation
The next step of our UI/UX design process involves the following:
· Drawing out your users' personas.
· Understanding their wants.
· Aligning your assumption with the actual user expectations.
Our expert team of designers guides you to the right path that help boosts your business and user experience.
Wireframes
Your website is perfect if it delivers the proper information with the right structure in the right way. It provides the basic structure of the design without visual designs and content. At this stage, we make the website's skeleton which allows us to have a visual understanding of the website at an early stage.
Designing
Once the clients approve the wireframe, our design team will start working on the design. We choose the right colors and visuals to bring out the best design that enhances user experience and keeps your customers on your website for a long time.
Usability Testing
Now that the design is completed and you're completely satisfied with the design, we will start testing the design. To ensure the design is going according to the goal we set in the initial phase, we conduct tests and analyses with the help of different tools like Maze to check how things are working.
Tools and technologies used to bring the best outcomes.


We are proud of what we deliver, as it's the state-of-the-art logos
A clientele that is huge and satisfied is the characteristic of a reliable logo design agency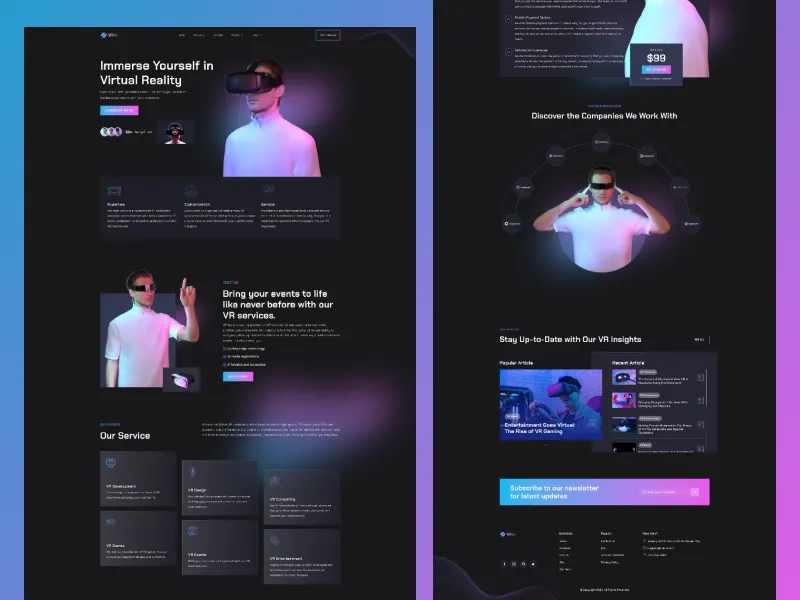 What do you understand by UI/UX DESIGN?
UI (User Interface) design and UX (User Experience) design are two different but related fields that focus on the design of digital products.
UI design is focused on the visual design of a product, including the layout, typography, color, and other elements that make up the look and feel of a product. UI designers create wireframes, mockups, and prototypes to communicate the design to developers and other stakeholders. They ensure that the product is easy to use, visually appealing, and adheres to the company's brand guidelines.
On the other hand, UX design focuses on the overall experience that a user has when interacting with a product. UX designers research and analyze the user's needs, goals, and behaviors to inform the product's design. They create user personas and conduct user testing to ensure that the product is intuitive, efficient, and satisfying. They also design a product's interactions, navigation, and overall flow.
The Intersection of User Needs and Business Goals: Understanding UI and UX
User Interface design, that is, (UI) and User Experience (UX) design are two different aspects of designing digital products, such as websites and mobile applications.
UI design focuses on a product's visual design and layout, including the placement of buttons, forms, and other interactive elements. It is about making a product aesthetically pleasing and easy to use.
On the other hand, UX design is more about understanding and managing the user's journey needs, goals, and behavior and designing an intuitive and efficient product. It is about creating a seamless and enjoyable experience for the user.
Your Comprehensive UI/UX Design Services FAQs Guide
Looking to elevate your digital experience? Our UI/UX and Design Service FAQs can assist you. Our talented designers have developed a detailed guide to answer all of your queries about our UI/UX design services.