Turn your visitors into customers with our Landing Page Design Services
We understand the importance of landing pages and help you to engage more traffic and convert more leads with our eye-catching landing page design service.
Let's Talk
Let's Get Started
Get 40% off on your first order today!
Say hello to Design Stack
Optimize Conversion with our Landing Page Design Company
Nothing can get you to bring new clients like a beautiful landing page. A landing page helps in testing to see how your audience will react to your content's nature. It serves as a foundation of a great website. Our effective landing page design service is definitely the way to go if you are looking for a lead conversion tool. We are a passionate team of landing page designers at Designers Stack in US with experience of more than 15 years providing companies with conversion-focused landing pages, which helped them drive more sales. We have unparalleled experience in creating unique landing page designs for your businesses to help you maximize profit and conversion rate.
What We Offer As a Full-Service Landing Page Design Agency
Custom Landing page Design
PPC and social media landing pages
We have a rich history of helping brand meet their design needs and accomplish their goals and objectives backed by solid conceptual designs we developed for their business.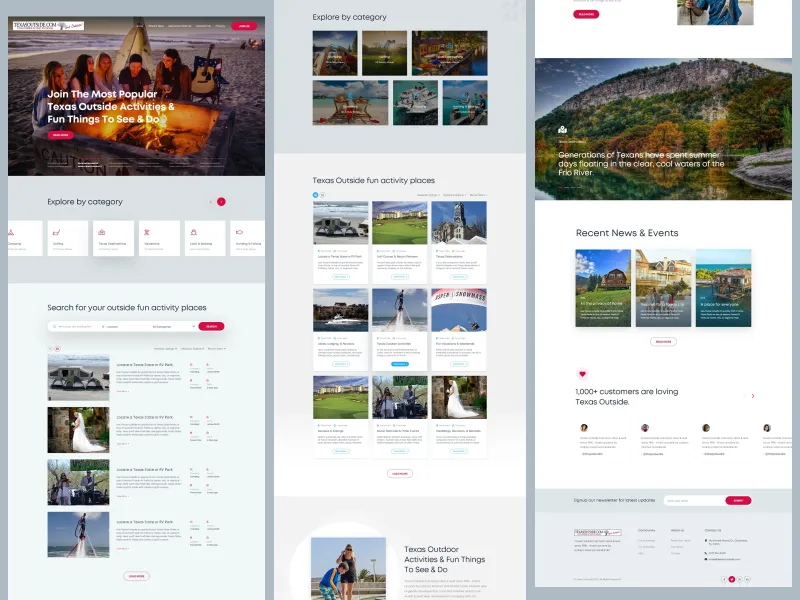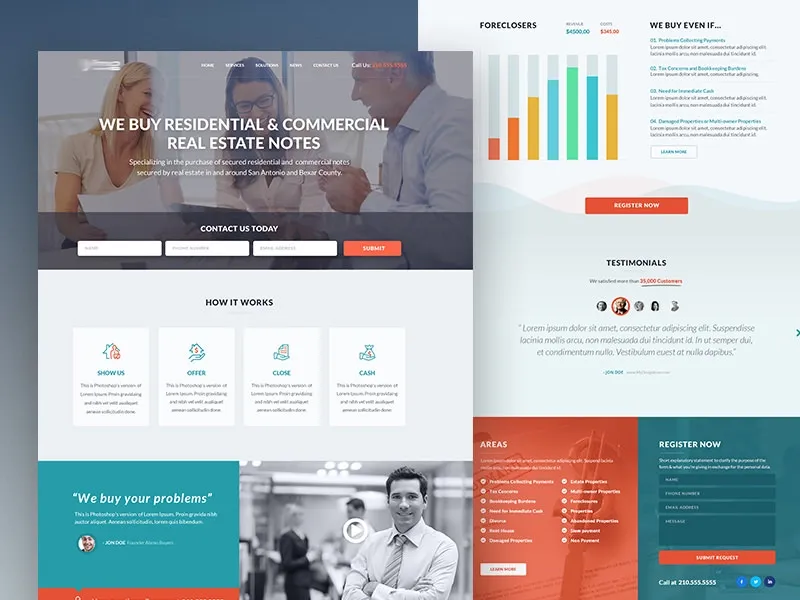 Testimonials
Raving Reviews: See What Our Clients Say About Our Landing Page Design Services
""I have worked with Designers Stack on two separate occasions and both times they have made a big impact on the work our team was able to accomplish! He consistently delivers high-quality work that aligns with each brand seamlessly. He takes feedback very well and delivers each project on time."

Tracy Turner

Sr. Marketing Design Manager
"Shaks and their team are absolutely incredible! They have delivered countless projects for us with remarkable speed and top-notch quality. We couldn't be more impressed with their work. Highly recommend!"

Alejandro Chouza Sarquis

Co-founder & COO
"I found Designers Stack in 2010, I needed a specific logo created that I had in mind for a unique idea, Designers Stack made it happen and now we use them for all our logos with the same great results."

Tamer Abdel

Chief Technology and Product Officer
"Designers Stack is world-class. I highly recommend working with the Designers Stack across web design & development, UI/UX design, and branding. They have a fantastic work ethic and are a pleasure to work with!"

Ian Brodie

CEO
"The DesignersStack team figured out how to turn my personality into a branded website. I was extremely impressed with the outcome."

Dustin Howes

Founder
"Masters of their work and hard working. Great leadership and an amazing team you can count on to get the projects done and meet deadlines."

Zohaib Momin

Chief Operating Officer
"Designers Stack is the best team of designers and developers I've ever worked with hands down! There are a lot of great designers but not a lot of great communicators and people who can take your vision and bring it to life. .. that's exactly why I always recommend Designers Stack for whoever needs beautiful and high converting landing pages for their business. We wouldn't work with anyone else!"

David Murumbi

Founder
"We contacted Designers Stack to enhance our website aesthetics and design attractive yet easy-to-go interfaces, I must say they did a fabulous job, and going a step ahead they also designed website elements that enhanced our websites overall look"

Adam Horsman

Co-Founder
"We have using Designers Stack services in branding, UX/UI n other areas. They have done extremely good job and our clients are very happy."

Naumeena Sohail

Co-Founder

"Working with DesignersStack has been an absolute delight. Their team is highly professional, and the end product they delivered was nothing short of outstanding!"

Trevor Hatfield

Partner | B2B SaaS Investor
Streamlined Process for Collaborating with Talented Landing Page Designers
At Designers Stack, a landing page design agency, our designers pay attention to every detail of the project. We have a comprehensive process for designing outstanding landing pages.
Let's Get Started
Let us know your requirements.
Before starting designing, we will have a deep conversation with you about your expectations about the design, your company's objective, your target audience, and more about the project.
Designing Wireframe
After we have all the insights needed, our expert designers will make wireframes by keeping in mind your requirements. We will provide you with a blueprint of the landing page for your design approval.
Design Mockups
At this point, our designers use actual brand colors, logos, fonts, and images to support the company's aesthetic and produce a great conversion-focused page.
Final Design
After your approval, our designers will start working on the final landing page design. We will use your high technologies and tools like Figma, Adobe XD, and more to bring the best outcomes.
Generate More Potential Leads with our Landing Page Design Company
A landing page is a standalone web page that is often developed for the aim of a marketing or advertising campaign. It is intended to generate traffic from a certain source, such as the internet, ad, or email, and to convert that traffic into leads or customers. Our best landing page designers are aware of how to design responsive landing pages.
Our great landing pages are designed with a clear and specific goal in mind, such as getting a visitor to make a purchase or sign up for a free trial. The layout and design of our landing page are clean and uncluttered, with a clear call-to-action (CTA) that stands out and is easy for visitors to find. We use custom code to design each of our pages from scratch. We do proper research on colors and images artwork before designing the landing page.
We do A/B testing to optimize the effectiveness of landing pages by trying out different variations of a page to see which one performs the best in terms of conversion rate. Our fully responsive landing website is designed to work on any platform, including smartphones, computers, laptops, tablets, and more.
Tools and technologies used to bring the best outcomes.
We design industry-leading landing page designs that bring value to your customers by using the most advanced tools and technologies.


Answers to Your Questions About Our Landing Page Design Services
Check out our FAQ section below to learn more about our landing page design service and how we can help elevate your business